Recreation
State Recreation Pages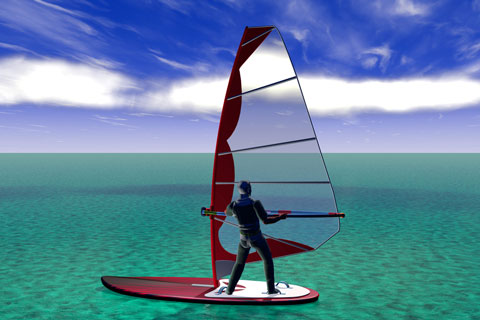 Recreation Definition and History
Recreation is the refreshment of people's strength and spirits by means of enjoyable, leisure time activities. In ancient Greece, athletic competitions were taken quite seriously, and it is from this tradition that the Olympic Games arose. The ancient Romans engaged in more diverse forms of recreation, including fishing and hunting as well as board games and public entertainment activities. Today, recreation and leisure activities encompass many different forms, ranging from outdoor sports, hobbies, games, team sports, and electronic media and entertainment modes. A vast recreation and leisure industry has grown up around these activities, encompassing the production and marketing of sports equipment and related sporting goods as well as electronic game devices and various consumer electronics products. Massive sports venues and elaborate theaters have also been created to entertain the public.
Interesting references to recreational and leisure activities are found in
Mark chapter 6, verse 31
of the New Testament: "Come ye yourselves apart into a desert place and rest a little. For those going and those going were many, and they had not
leisure
even to eat" and in
2 Timothy chapter 2, verse 5
: "And if also any one contend in the
games
, he is not crowned unless he contend lawfully". More information about recreation is available on this
Recreation Guide and Directory
page.
Links
Camping Tips
- https://www.campingtents.us/camping.htm
Recreational campers live in tents, cabins, recreational vehicles, or even in sleeping bags under the stars. This page comprises an introductory guide to camping.
Fishing Tips

- https://www.fishing-tackle.us/fishing.htm

,

This fishing information page describes the sport of fishing and reviews the history of this favored pastime. Fishing suggestions and resource links are included.
Recreation.gov
- https://www.recreation.gov
Recreation.gov is a gateway to discover America's outdoors. It is a one-stop shop for trip planning, information sharing, and reservations that is made available by several participating federal agencies. Some of these partner agencies offer advance reservations at more than 2,000 federal areas encompassing more than 60,000 facilities and activities. Use Recreation.gov to (1) discover which parks, forests, lakes, museums, and areas managed by federal agencies offer recreation opportunities near you or your destination, and (2) view interactive maps to get information, plan your trip, or to make a reservation on-line or by phone.
Recreational Vehicles
- https://www.rvsupplies.us/rvs.htm
Learn about recreational vehicles on this informative web page, which identifies motorized RVs and towable RVs as the two basic recreational vehicle categories.
Travel Agents
- https://travel-agents.regionaldirectory.us/about.htm
Introduction to the travel industry, with a discussion of travel agent careers, educational requirements, and typical job responsibilities.