Arts
State Arts Pages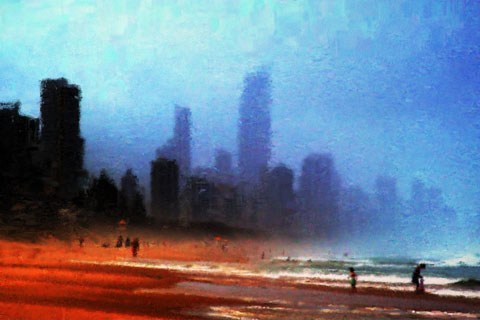 Arts Definition and History
The arts are the expression or application of creative skills in various endeavors and disciplines. More specifically, the primary art forms include visual arts, performing arts, culinary arts, and language arts. Visual arts include art forms such as painting, drawing, architecture, and sculpture, that are created primarily for their visual appeal. Performing arts include activities such as music, drama, and dance, in which artists express their creative talents in front of audiences. Culinary arts cater primarily to our sense of taste; they include preparing, cooking, and presenting both food and drink, often in the form of meals. Language arts include (1) listening and speaking, (2) reading and writing, and (3) viewing and visually representing images and accompanying words. In 1981, American researcher Robert Sperry was awarded a Nobel Prize for discovering that the right side of the human brain tends to process information more visually, while the left side processes information more analytically. Therefore, many people consider "right-brain" dominant people to be more artistically creative than "left-brained" people.
Architecture and sculpture were prominent arts in ancient Greece, and their influence affected the arts of ancient Rome and has broadly influenced the cultures of many countries around the world. An early reference to the performing arts is found in the Old Testament of the Christian Bible, in
Genesis chapter 4, verse 21
, where we read that Jubal was "the father of those who handle the harp and pipe"; a reference to the visual arts is found in
1 Kings chapter 6, verse 29
, which states that King Solomon "carved all the walls of the house round about with carved
sculptures
of cherubim". Further elaboration of the topic of the
Arts
is available on this
Arts Information Guide
.
Links
Aerial Photography
- https://aerial-photographers.regionaldirectory.us/aerial-photography.htm
Introduction and guide to aerial photography, also known as photogrammetry, with an aerial photographer photo.
American Watercolor Society
- https://www.americanwatercolorsociety.org/
The American Watercolor Society was founded in 1866 to promote the art of watercolor painting in America. The Society holds a juried art exhibition every year.
Art In The Picture
- https://www.artinthepicture.com/
Offers an introduction to visual art history. Read about art movements, read artist biographies, browse online art galleries, and find art museums.
Art Renewal International
- https://www.artrenewal.org/
Read biographical sketches and view online high-resolution images of many paintings from 19th century masters.
Artnet Galleries
- https://www.artnet.com/galleries/
Listing of galleries in categories that include Fine Art, Design, Decorative Art and Antiques, and Exhibitions and Art Fairs.
Arts Information Guide
- https://www.chosensites.us/arts.htm
This arts information guide includes information about the visual arts, performing arts, and culinary arts, as well as art college links.
Computer Aided Design
- https://computer-aided-design.regionaldirectory.us/about.htm
Introduction to the computer-aided design and drafting field, including a discussion of educational requirements.
Desktop Publishing
- https://desktop-publishing.regionaldirectory.us/about.htm
Learn how desktop publishing software and personal computer systems have revolutionized the publishing industry.
Fine Art Artists
- https://fine-art-artists.regionaldirectory.us/about.htm
Information about the fine arts and the artists who produce works of fine art. An artist photo is included on the web page.
Gemologists
- https://gemologists.regionaldirectory.us/about.htm
Learn about the gemology profession, which involves the study of gemstones. A Gemological Institute of America link is included.
Hirshhorn Museum and Sculpture Garden
- https://hirshhorn.si.edu/
Part of the Smithsonian Institute, the Hirshhorn is the Museum for contemporary art and sculpture located on the Mall in Washington D.C.
Interactive Art School
- https://www.interactiveartschool.com/
Develop your creative side. Learn to draw and paint at home via this interactive online art school.
National Gallery of Art
- https://www.nga.gov/
The National Gallery of Art, officially created by Congress in 1937, is located on the Mall in Washington D.C.
Oxford Art Online
- https://www.oxfordartonline.com/
Includes the full text of the 34 volume Dictionary of Art and Oxford Companion to Western Art. The online version is a subscription service.
Oxford Music Online
- https://www.oxfordmusiconline.com/
This is an authority on music of all kinds and all time periods. The online version is by subscription; it is available at major libraries.
Photographers
- https://specialty-photographers.regionaldirectory.us/photographers.htm
Introduction to the diverse field of photography, with a discussion of educational requirements and typical work environments.